Beus Center for Law and Society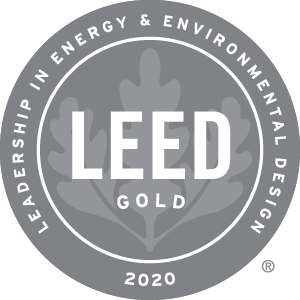 "During the Fall 2020 semester (Aug 1-Dec 31), the BCLS will ONLY host external events on Saturdays and Sundays (no week day events) to adhere to the CDC and ASU's social distancing, safety measures, and recommended guidelines. These policies are subject to change.
• Events will be hosted in room 544 only and will have an approximate capacity of 45 people with the proper social distancing room setup.
• ALL attendees must wear a mask at all times while on ASU campus and within the building or BCLS.
• A cleaning fee will be added to the agreement to properly have the space cleaned before and after your event.
Please fill out the event request form for availability and an Event Coordinator will be in touch shortly.
The Beus Center for Law and Society (BCLS) is the new home to the Sandra Day O'Connor College of Law at Arizona State University, as well as several other organizations. The building space uses form and function to connect students, visitors, and the general public to the role of justice in society. The BCLS was designed to be inviting, engaging, and accessible to everyone who is interested in learning about the law, its effect on our daily lives, and the many services and resources available through ASU and other BCLS partners.
The BCLS fosters collaboration among its occupants, including the Lincoln Center for Applied Ethics, The McCain Institute for International Leadership, the Sandra Day O'Connor Institute, Arizona Voice for Crime Victims, Arizona Justice Project, and the ASU Alumni Law Group— the nation's first teaching law firm that also helps the community gain access to affordable legal services. The building also includes Think Tank spaces for grant-funded, interdisciplinary research projects. The BCLS will further play a major role in helping members of the community understand their legal rights. To that end, a community outreach-focused organization — the Arizona Legal Center — will act as a conduit for the public to access legal support.
ASU Law is proud to be a part of the BCLS, an endeavor that will further the legacy and work of the college's namesake — Justice Sandra Day O'Connor — who is devoted to ensuring citizens learn about and understand the importance of rule of law and civic engagement.
Located in the heart of downtown Phoenix, Arizona